Best Insurance Plans Available
Here you can find a comparison of many major insurance carriers. They offer many different tiers of plans through the marketplace and some have plans available on the private market. The different plan tiers are Catastrophic, Bronze, Silver and Gold. All of these carriers will have different plan options with different deductibles, copays and coverage options. But there are much bigger things to worry about when looking for health coverage such as exclusions.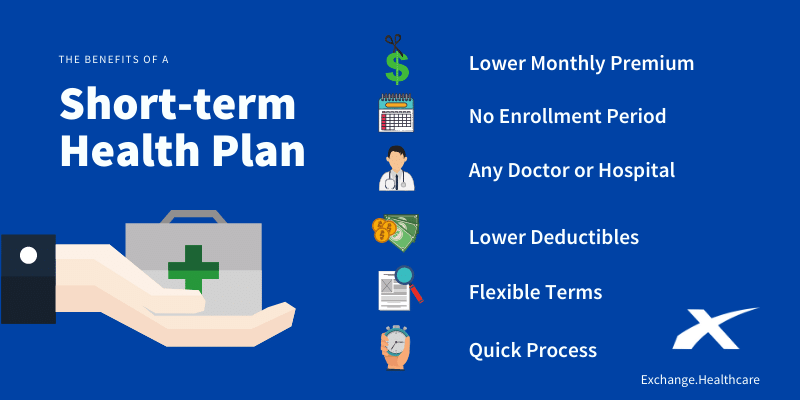 Many people do not look at these variables and therefore do not truly understand the way their plan works, and that's why many people are not happy with their coverage. Not because the company is bad, but the plan they chose was not made for them. Here are a few things to always look at:
Does your plan a have waiting periods?.
Does your plan have exclusions and what are they?.
Is there a separate deductible for medications?.
Are second opinions covered?.
Are specialists covered?.
Is there out of network coverage?.
This is why you should always speak to a licensed agent before making a decision for your health coverage, to ensure you know the ins and the outs of your plan before you buy.
AETNA
Aetna has been around since 1853! It was started as Aetna Life Insurance Company. That is over 165 years of selling insurance. If longevity is any indication of the success of a company then Aetna is on top. Aetna's network includes over 5,700 hospitals, 690k doctors, 1.2m providers, 12.7m dental members, and 22.1m medical members. Aetna offers Medicare, Medigap and Medicaid as well as a variety of private insurance plans along with dental and vision. Their large range of plans make it easy for consumers to find the right type of health plan. Aetna's goal is to change the consumer health experience by giving local care that is easier to use, more cost effective and gives the members more control.
Aetna owns several subsidiaries such as:
Cofinity.
Coventry.
Medicity.
Humana.
Active Health Management.
Schaller Anderson.
BCBS
Blue Cross Blue Shield Association or BCBSA is actually 36 separate health insurance companies all located in the U.S. They provide coverage for over 106m people. Blue Cross has been around since 1929 but did not merge with Blue Shield until 1982. Blue Shield and Blue Cross were actually 2 separate companies. BCBS also owns:
Anthem.
Premera.
Cambia.
Wellmark.
Many other location specific companies.
BCBS offers Medicare, Medigap, Medicaid and private options. While they are widely accepted most plans are state specific, so you will only get coverage in the state you bought it.
CIGNA
Cigna was founded in 1792 as Insurance Company of America. They have been insuring customers for over 220 years. But Cigna was officially founded in 1982 when two companies merged. Cigna has grown tremendously serving millions of consumers in many countries. Cigna has many different health plans to choose from, one of the main differences is they offer a global health plan for people who work or travel internationally. Here in the US they offer Medicare, Medigap , Medicaid, HSA compatible plans as well as dental and vision. Cigna has over 90m customers and 40k employees spread out over 30 countries. If you need international health coverage Cigna may be the way to go.
Humana
Headquartered in Louisville, Kentucky, Humana was founded in 1961. Humana is one of the larger names in health insurance, but it was bought out by an even larger company Aetna in 2015. This merger has made 2 already strong companies even stronger. As of 2014 Humana had 13m customers in the US and reported revenue of $41.3 billion. They are the 3rd largest health insurance company in the US. Humana has many different plan options including Medicaid, Medicare and private options. Including PPOs, HMOs, EPOs POS, FSAs and HSAs. Humana has many apps for their members allowing them to manage their plan, set and track health goals, keep track of prescriptions as well as a Medicare reward program.
Kaiser Permanente
Kaiser Permanente was founded in 1945 in Oakland, CA. They are a nonprofit health insurance provider made up of 3 entities the Kaiser Foundation Health Plan, Kaiser Foundation Hospitals, and the regional Permanente Medical Groups. They offer employer provided plans, Medicaid, Medicare, charitable insurance, as well as private plans. Kaiser Permanente has their own hospitals and clinics. You can receive several different types of medical care and treatment at one facility, which makes it convenient. As of 2018 Kaiser has over 12m members, 200k employees, 20k physicians, 55k nurses, 39 medical centers, and 690 medical facilities. Kaiser's care has a huge emphasis on preventative care, the doctors are salaried instead of on a fee-for-service based system. They provide coverage in California, Colorado, Georgia, Hawaii, Maryland, Oregon, Virginia, Washington and D.C. They are the largest managed care system in the U.S. But you can only receive coverage at one of their facilities. So, if you travel to a city without a facility, you will not be covered. With that being said Kaiser is known for its customer service and if you reside in one of these states, they may be a great option for you.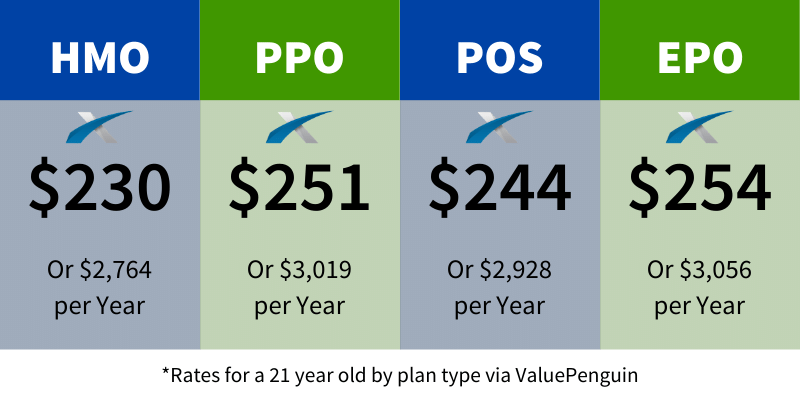 United Health
UnitedHealthCare was founded in 1977 and is owned and operated by its parent company, United Health Group. United offers many different plan types like Medicaid, Medicare, as well as Consumer Directed Health Plans compatible with HSAs, FSAs, and HRAs. As of 2018, United is ranked #5 on the fortune 500 rankings of the largest corporations. They are the largest healthcare company in the world, by revenue, with over $226b in 2018. United health and its partners serviced around 155m people in 2016 alone. Again, it is of the utmost importance you speak to a licensed agent to go over all of the ins and outs before you actually purchase a health insurance plan. Any of these large companies have great plans, and some with less coverage. But knowing which plan is right for you and your situation is more than just deductibles and copays. Follow the link below if you need help finding a plan for you or your family.