Group Health Insurance 101: How Do You Choose One?
With medical care becoming increasingly expensive these days, it is vital to have a proper health insurance plan in place to help you afford necessary care for acute and chronic conditions as well as preventive care that can help you enjoy a better quality of life as you age. Having a policy that matches your needs and the needs of your family can help you stay out of debt, avoid medical bankruptcy and reduce stress over visiting your practitioner regularly.
One of the most common types of health insurance, especially among individuals who work for medium to large companies, is group health insurance. If your employer or another membership group offers you coverage through a group plan, this is typically the most cost-effective option for you, and it will probably provide you with better coverage than you could find on your own for the same amount of money. By learning more about group health insurance plans here, you will be ready to take control of your health care and will be empowered to determine which policy type is right for you.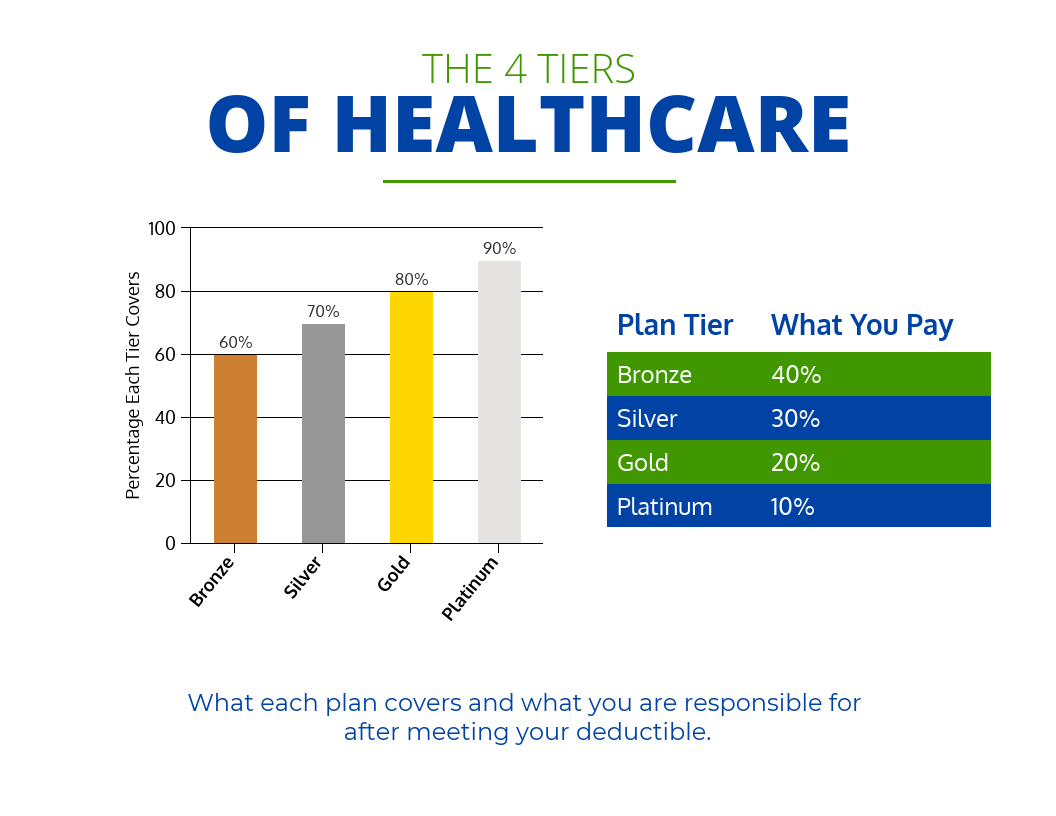 What Is Group Health Insurance?
Unlike individual health insurance, a group policy covers a large group of people. It is often purchased through private health insurance companies and is most frequently used to cover a group of employees within an organization as well as their family members. In this case, it is called an employer/employee group. Although this is the most typical use of a group plan, it may also be used for people within a certain affinity group, such as a group of shareholders or investors.
The benefits of choosing a group health plan are many. Because there is such a large number of people covered under the plan, the insurance agency can usually offer the group a discounted rate. This is due mainly to the fact that the risk is spread out over the large group of policyholders. Not only is the cost significantly less than that of an individual policy, but also the benefits are usually greater. Copays and deductibles under these plans may be significantly less as well, allowing policyholders to feel greater freedom in seeking health care when necessary and in heading to the doctor for preventive health care.
Group medical insurance plans are available through a wide array of insurance companies these days, but if you are an employee of a corporation, your company will have already chosen its desired insurance provider, and you will merely have the choice of whether or not to buy into it. Keep in mind that a group policy can only remain in place if a minimum of 70 percent of the people in the organization have chosen to participate in the plan.
Every group policy will have a master policy holder who typically deals with policyholders on behalf of the insurance company. In the most frequently seen case of the employer/employee group, the master policy holder is the employer itself. Usually, someone in the human resources department will be the key person to talk to about health insurance policy changes. This policy holder will also provide each member with a certificate of coverage that will include the terms of coverage along with information about premiums and claims.
Of course, knowing how group health insurance works will help you make better choices when it comes to your personal policy. Although the terms offered under group plans are generally far better and more reasonably priced than individual policy terms are, you must still read through the fine print and make wise decisions to ensure that your plan meets your current health care needs as well as the needs of any dependent family members who are covered along with you.
Who Needs Group Health Insurance Plans?
In the ideal world, everyone needs a solid health insurance plan not only to cover preventive care that can lead to a longer and healthier life but also to cover individuals for unexpected medical expenses, such as injuries, acute and chronic health treatments and surgeries. This is especially important for men and women who have one or more dependents. Under the Affordable Care Act of 2010 (ACA), every taxpayer was required to hold appropriate health insurance or face a stiff penalty when paying their taxes the following year. Recently, this requirement has been relaxed, but many individuals are still purchasing health insurance through the government-sponsored group plans under the ACA. The ACA marketplace offers individuals who are unable to get a group medical care plan through their employer a cheaper option than they would find elsewhere. In fact, those at lower socioeconomic levels can often get a subsidy for this insurance.
Another consideration to make when determining who needs a group insurance plan is how many individuals are currently employed at the company. Most insurance companies require businesses to have between 1 and 50 employees in order to apply for small group coverage. However, there are plenty of options for businesses with more employees than this. These companies can apply for large group coverage, meet the specified insurance standards and regularly report certain metrics to the insurance company.
When considering the number of employees required for group coverage, keep in mind that an owner or employer does not usually count as an employee. In addition, family members, partners or spouses do not count. Finally, the employee must be working full time throughout the year rather than seasonally.
If you are a self-employed individual who has no employees working under you, you may still be able to purchase a group employer policy. However, there are currently only 16 states that allow this.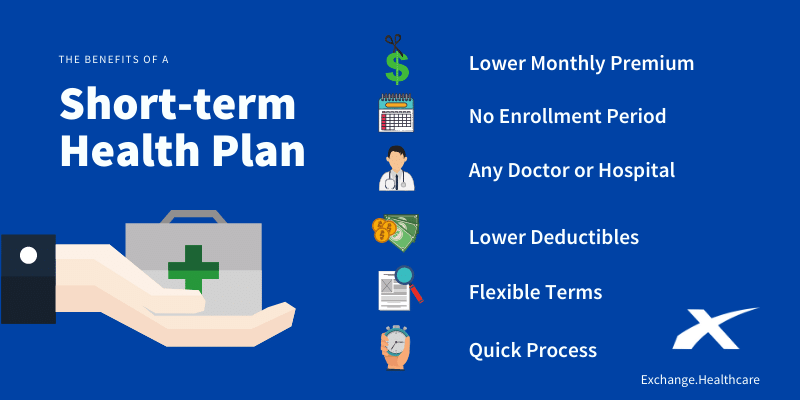 Why Do You Need Group Medical Insurance?
If you are an employee, it is definitely a smart move to opt in to your company's health insurance plan if it offers one. Group coverage will ensure that you have the medical coverage you need should a health catastrophe occur. It will cover preventive care, including wellness checks and many recommended screenings. It will also cover care at walk-in clinics, emergency room visits, inpatient hospital stays and even certain rehabilitation costs. Depending on the plan, it could even cover such costs as chiropractic care, medical massage and certain dental surgeries. The cost savings for paying into the plan versus remaining uninsured and paying for health care on your own are astronomical over your lifetime.
If you are still asking yourself when does a group insurance pay off, you should know that as long as the plan meets minimum standards for affordability and coverage, it is most likely the best plan available to you. According to the U.S. Centers for Medicare & Medicaid Services, a job-based plan is considered to be affordable if it costs less than 9.78 percent of your income. In addition, the plan must pay at least 60 percent of the medical costs of the standard population. Therefore, while your employer cannot force you to accept the company's group insurance coverage, in nearly all circumstances, it will be the best and cheapest option for you if offered.
If you are an employer, there are also several reasons why you should consider offering group insurance policies to your employees. This is an important benefit that can make or break the hiring process. Many people might wish to work at your company but may be unable to do so for financial reasons if you do not offer this benefit. Purchasing an individual plan can be quite expensive, and many job seekers look for solid insurance plans before committing to an employer. Therefore, offering group policies can give you the competitive edge you need over other businesses in the same industry and location. Of course, offering these policies can also help you retain your current employees, which can save you plenty of money in the long run. Keep in mind that offering group medical insurance may also lower your costs because your contributions are tax deductible.
How Can You Choose the Right Plan?
Nearly every group health insurance policy offers a variety of tiers to its policyholders, allowing you to choose the one with the costs and benefits that best match your needs. Your biggest decision will be how much of a monthly premium you are willing to pay. In general, if you are willing to pay a higher monthly premium, you will receive far more coverage with lower deductibles, lower coinsurance and reasonable copays. On the other hand, if you do not want to pay as much every month, you will want to consider the lower premium plans. However, these come with far higher deductibles, larger coinsurance percentages and possibly higher copays. If you know that you have high upcoming medical bills in the next year, you will want to opt into a higher tier for better coverage.
Which Plan Should You Choose?
Besides the tier that you choose, you will also want to consider the type of health care policy that is right for you. Most group plans these days fall into HMOs and PPOs. Although HMOs, or health maintenance organizations, have often gotten a bad rap, they work out quite well for many individuals, especially for those who are already comfortable with their doctors and who do not mind getting a referral from their primary care doctors if they need to see specialists. However, the PPO, or preferred provider organization, is best for those who like having more control over their health practitioner choices. Finally, if you have very little money to invest into your group plan every month, you may be able to consider a high-deductible health plan, which is also called a catastrophic health plan. Not everyone will be able to take advantage of these as they are usually for those who fall into certain age or salary brackets. While offering you very low premiums, they do come with extremely high deductibles and out-of-pocket costs. Plus, you will have to pay for your routine wellness care on your own.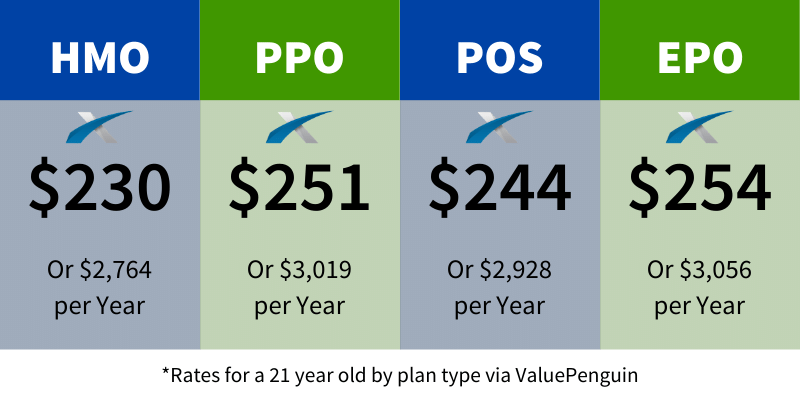 How Much Does Private Health Insurance Cost?
The cost for any type of health insurance, including group health care plans and private policies purchased on one's own, will depend on many factors, including the age of the policyholder and those who are insured, the amount of deductible one is willing to pay and the type of plan chosen, such as HMO or PPO. Of course, family size, tobacco use and place of residence can also come into play. However, as of 2018, the average cost for private health insurance was $574 for an individual per month and $1,634 for a family per month. Private insurance refers to any coverage purchased from a private company rather than from a government source. It can include both group policies as well as individual policies purchased on your own through the Health Insurance Marketplace.
As you consider your monthly costs, think about which level of coverage might be right for you. If you sign up for a bronze plan, you will be paying approximately 40 percent of your medical costs each year. With silver and gold plans, you will pay approximately 30 percent and 20 percent of your health care costs respectively. The most expensive level of coverage is platinum, but it does offer great cost savings if you have large health care bills. With this plan, the insurance company will pay approximately 90 percent of your bills while you will only have to cover 10 percent.
When does a group insurance pay off for you? The answer is that it almost always pays off to sign on to a policy that is offered by your employer when he will help cover a portion of your monthly premiums.
Where Can You Buy Group Health Care Plans?
The easiest place to find a group plan is through your employer. This should be a benefit offered through the human resources office as soon as you begin your employment. If your employer does not offer this, you may be able to sign onto the group policy of your spouse. However, if neither your employer nor your spouse's employer offers this benefit or if you are self-employed or unemployed, you still have several options for finding quality group insurance plans.
There are a variety of organizations that offer health insurance policy options to their members. These policies may come with certain discounts on premiums because of your membership or may offer discounts on certain medications or health-related services. These group health care plans may also be called association health plans because all members of the association have access to them. Some of the most common organizations that offer these plans include AARP Health, Costco Health Insurance Marketplace and the Freelancers Union. However, numerous smaller organizations offer group policies to their members as well. If you are already a part of an alumni association, a guild or a union, you can ask if this is an option for you. You can also search on your own on the Health Insurance Marketplace for an individual policy.
What Documents Do You Need to Get Group Medical Care?
If you are enrolling in a group plan through your employer, your place of employment most likely already has all of the necessary documents for enrollment and will fill them out and send them in to the insurance company for you. Most likely, all that you will need to do is choose which level of coverage you would like. However, if your employer does not do that for you or if you are applying for a group plan through a different association, you may be required to send in certain paperwork. Thanks to the Affordable Care Act, these requirements are far less stringent and much less of a hassle than they once were.
The majority of insurance providers merely require a document that proves your identity as well as your age. A driver's license will typically suffice although you may instead use your birth certificate or passport. Depending on the company, you may also need to provide proof of your current residence, such as through a recent utility bill, and proof of current income from a paycheck stub or income tax return. Other documents that could be required to verify your policy or that of your family members may include immigration status or citizenship papers, adoption documents or marriage certificates.
Knowing how group health insurance works and understanding whether it is the best choice for you and your family will put you on the path toward taking full accountability for your personal health as well as your regular health care needs. If you work for a large corporation or even a mid-sized company or if you are a member of a certain association, you likely have a group plan available to you at a discounted rate. Thanks to the lower rates that the insurance company has worked out with selected providers, you will be able to experience quality health care at only a fraction of the typical cost.