Information about Medicare and Medicaid floats around constantly online
In the media and in brochures. However, because these two programs have very similar names, it can be quite easy to confuse them. Pus, they each have so many official-sounding requirements that determining whether you or a loved one qualifies for one of these services can feel nearly impossible. While both are used for helping Americans pay for health care expenses, these programs have some key differences in coverage and qualification limitations. In this Medicare and Medicaid comparison, you will be able to find out more about these key differences and learn if one or both of the programs could make it easier for you to afford your medical expenses.
What Are the Key Differences Between Medicare and Medicaid?
Although a simple comparison will show you that Medicare and Medicaid are both programs designed to ease a great financial burden from certain Americans, you will swiftly discover that there are actually many differences between Medicare and Medicaid programs. While Medicare is an age-based program, Medicaid is income-based. Another key difference lies in who runs the program. Medicare is only a federal program as you have probably noticed from the extra money taken out of every paycheck. However, Medicaid is a federal-state program, and each state has different qualifications and rules for participants.
Medicare is a type of insurance. The program is funded by money that is taken out of people's paychecks or paid through estimated taxes. It covers a variety of health care costs, but most individuals will still want to have supplemental insurance policies to cover care that is not paid for by Medicare. This program is run by the United States Centers for Medicare and Medicaid Services, which is a federal agency.
When comparing Medicare vs Medicaid, it is important to note that Medicaid is both a federal and a state program. While federal guidelines make certain mandates regarding this program, it is up to the individual states to carry out these stipulations and to run Medicaid. In addition, Medicaid is not a type of insurance program. Instead, it provides assistance to certain individuals who may not be able to afford medical care. People do not directly pay taxes into this fund.
Who Qualifies for Medicare, and What Is Covered?
Medicare is designed specifically for senior citizens of the United States, who are designated as those over the age of 65. However, it also covers certain individuals who are younger if they are disabled or are receiving dialysis. Those who have received at least two years worth of Social Security benefits may also be eligible. It is important to note that individuals must have paid into the Medicare system in order to be eligible for benefits. Unlike Medicaid, Medicare eligibility is not at all dependent on past or current income levels.
There are four parts to Medicare, which can make it difficult for some people to understand this system. Part A is considered to be the main part of the program, and it covers care inside a hospital facility. Part B covers testing as well as doctors's fees and certain procedures. Part C is sometimes called Medicare Advantage. This is the part of the program that is administered by other private insurance companies. It is designed to cover deductibles, coinsurance payments and other charges not covered by Parts A and B. Finally, Part D, which is also administered by private insurance agencies, covers prescription medications. While Part A is free to those who qualify for Medicare, the other parts typically have monthly premiums.
Who Qualifies for Medicaid, and What Is Covered?
On the other hand, Medicaid is mainly provided to low-income individuals in the United States. Income requirements are based on the Federal Poverty Level. Individuals must apply before receiving coverage, and it may take months in some cases before you can find out if your application has been approved. Part of your application will require you to provide vast amounts of information about your financial status, including income and other assets, as well as common purchases that you regularly make. You may also have to undergo a medical examination before being accepted into the program.
While each state has different qualifications, most states have a few other requirements for eligibility. Not only will you have to fall into a certain income level, but also you will have to show that you are pregnant, have children under the age of 18 living at home or are blind or otherwise disabled. However, some states now provide Medicaid coverage to low-income individuals who do not fall into these qualifications thanks to new guidelines from the Affordable Care Act.
Depending on the state, Medicaid can cover a vast array of inpatient and outpatient care and, in some cases, may even include nursing home stays. It will cover physicians' fees, inpatient stays, prescription medications, transportation for medical care and custodial care, which is skilled nursing care designed to help individuals with activities of daily living. It also covers all dental care for children and may cover cleanings, fillings, extractions and other basic dental needs for adults in some states. Even vision care is covered for some.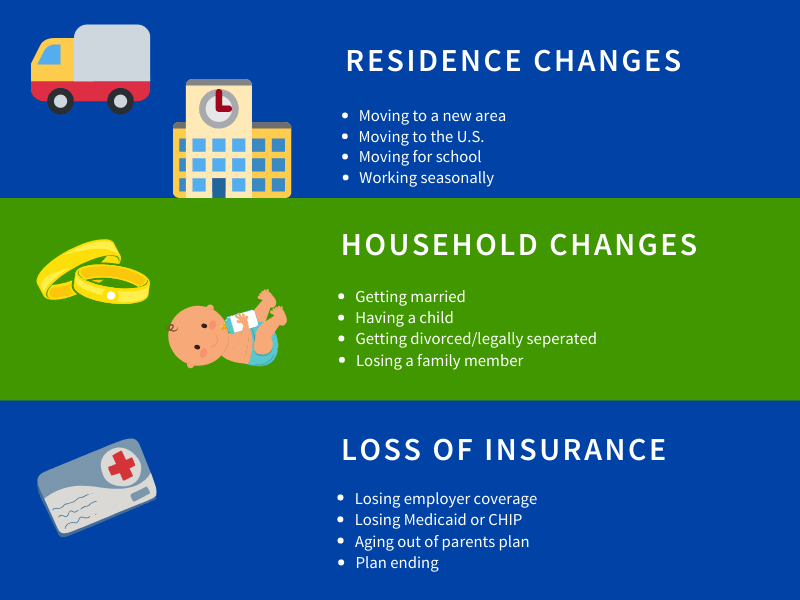 In certain cases, individuals will qualify for Medicare and Medicaid coverage at the same time. This is known as dual eligibility, and it should cover nearly all medical costs because Medicaid will pay for a majority of Medicare premiums when required.
While this is just a quick Medicare and Medicaid comparison, it gives you a quick glimpse of how each of these governmental programs work and who they cover. In fact, when you look at Medicare vs Medicaid, you may see that you could be eligible for one of these programs. Whether you are eligible for only one or for both of these programs, you will find that they can make paying your medical bills and prescription medicine fees significantly easier and may even help you enjoy better health care overall.